The 5th Anniversary Special is episode 263. It was recorded at Virtual Fine amid the COVID-19 global pandemic. Posted March 22, 2020 -- the eve of the podcast's anniversary.
Summary
[
]
Griffin, David, Ben and Ang each from their own apartments celebrated Blank Check's anniversary with a look back at some favorite moments and reflect upon these past five years. Plus, messages from past and future guests of the show![1]
The episode includes clips from J.D. Amato talking the walk, War Horse with Pilot Viruet, The Matrix Reloaded, Chris Gethard on Our Performance Review 3.0, David Rees on Spirited Away, and Inception.
The episode also includes voicemails from J.D. Amato, Emily Yoshida, Katey Rich and Charlie, Richard Lawson, Shirley Li, Fran Hoepfner, Emily VanDerWerff, and Chris Weitz.
Milestones and Ephemera
[
]
Griffin's background was Vin Diesel and David's was multiple images of Colin Farrell.
Ang reveals the mp3 file for the War Horse episode is called "Fuckable Horse."
Charlie's favorite movie is Wall-e.
Guests they almost got: M. Night Shyamalan and Ang Lee.
Future guests: James Urbaniak, Jamie Bell, Max Minghella, Robert Hosley, Griffin's mom.
Jobs Griffin almost got: Young Neil in Scott Pilgrim vs. The World, Ken Jeong's role in Ride Along 2, Michaelangelo in the Michael Bay-produced TNMT, and Debra Messing's son in Smash. He auditioned for Scoob! for the role of Scooby Doo; and tried really hard to get cast in Bloodshot for a role ultimately played by Lamorne Morris with a British accent.
Even though they don't like him as a director, Griffin regrets the Colin Trevorrow dick punching stuff. He's done some stuff lately that isn't bad! Griffin notes that his TROS script is inarguably better, and it's classy as hell that he gave his proceeds to a children's hospital. If he ever comes on the pod, he can have a clean shot at Griffin's peen.
At the time the live shows were rescheduled for June. Obviously the pandemic was still raging full force so those shows were cancelled too.
The jeans are out of the ground.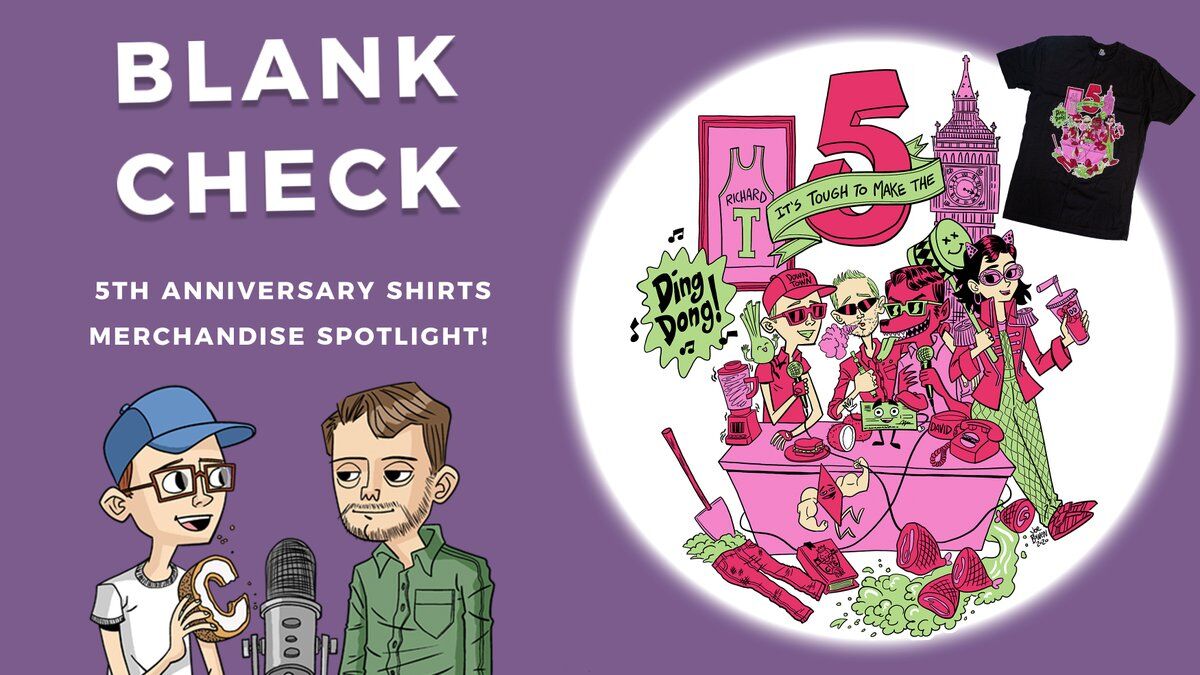 References
[
]