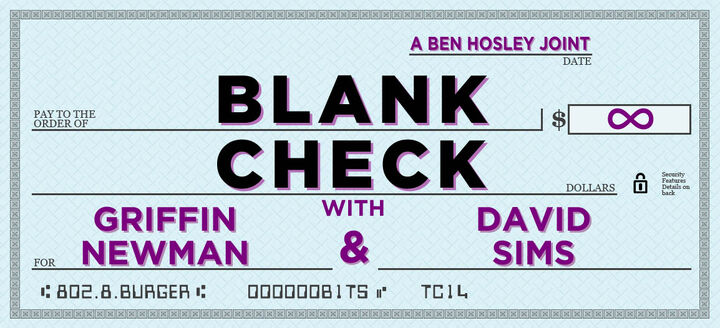 Welcome
Blank Check with Griffin and David (@blankcheckpod on Twitter) is a film podcast where #TheTwoFriends, Griffin Newman and David Sims, examine the filmographies of famous directors and determine the moment when they got a "Blank Check". This is a wiki for information on the hosts, producers, Benducers, inside jokes, director discussions and featured guests.
Index
Miniseries
Podcast Credits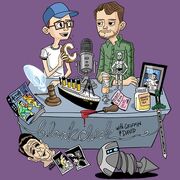 Griffin Newman, Co-host
David Sims, Co-host
Ben Hosley, Pro-doer
Layne Montgomery, Theme Songs
Joe Bowen and Pat Reynolds, Artwork
Marie Bardi, Social Media

Rachel Jacobs

, Producer
AJ McKeon & Alex Barron, Editing
Nick Laureano & JJ Bersch, Research
Angela Ferraguto, Co-Producer & Social Media — Emerita
Wiki Credits
This wiki was developed as an initiative of the Blankies community on Reddit.
Primary contributors are antlersantlers, Ceiling99, Ilaughalone, Armyofmeee, and Puercster. You can see all contributors listed here. We document real nerdy shit.
If you would like to help, a great place to start is with one of these article stubs!
---
Polls have been closed down but past poll results of Blankies can still be viewed!
---
---
Latest wiki Activity
Latest Activity