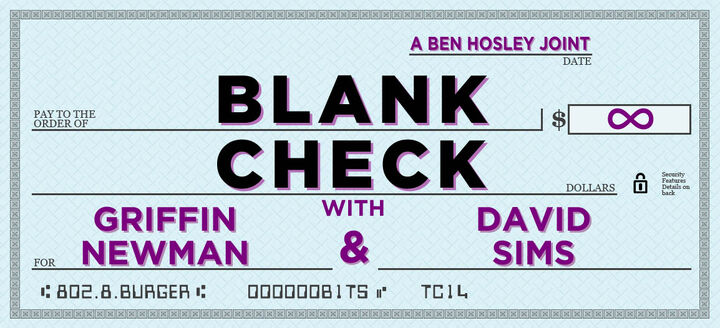 Welcome
Blank Check with Griffin and David (@blankcheckpod on Twitter) is a film podcast where #TheTwoFriends, Griffin Newman and David Sims, examine the filmographies of famous directors and determine the moment when they got a "Blank Check". This is a wiki for information on the hosts, producers, Benducers, inside jokes, director discussions and featured guests.
March Madness 2022 and Special Features March Madness 2022 are complete! Voting on the 20th Century bracket began March 1, 2022 on the new Blank Check Website! Track Stanley Kubrick and the Roger Moore Bond films' paths to victory and stay tuned for both upcoming series.
Index
Featured Article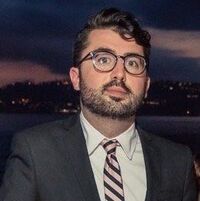 Richard Lawson
(@rilaws on Twitter) is a film critic, and currently writes for Vanity Fair. He is also the co-host of the awards podcast Little Gold Men, with fellow film critics and awards obsessives
Katey Rich
, Mike Hogan, and
Joanna Robinson
.
---
Miniseries
Podcast Credits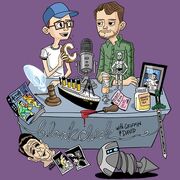 Wiki Credits
This wiki was developed as an initiative of the Blankies community on Reddit.
Primary contributors are antlersantlers, Ceiling99, Ilaughalone, Armyofmeee, and Puercster. You can see all contributors listed here. We document real nerdy shit.
If you would like to help, a great place to start is with one of these article stubs!
Current Poll
---
Polls are back!
---
---