Line 4:
Line 4:
 

But most notably for Blank Check listeners, Bowen co-hosts the [http://foreverdogproductions.com/fdpn/podcasts/las-culturistas/ Las Culturistas] podcast together with [[Matt Rogers]]. When Matt and Bowen appeared together on Blank Check as guests, truly it was a meeting of the titans - at least, titans in the world of rising-star New York-based comedy podcasts focusing on topics in pop-culture and media. But seriously, this was a big crossover event, and in the episode all four of these gentlemen were clearly revved up and excited to be podcasting together.

 

But most notably for Blank Check listeners, Bowen co-hosts the [http://foreverdogproductions.com/fdpn/podcasts/las-culturistas/ Las Culturistas] podcast together with [[Matt Rogers]]. When Matt and Bowen appeared together on Blank Check as guests, truly it was a meeting of the titans - at least, titans in the world of rising-star New York-based comedy podcasts focusing on topics in pop-culture and media. But seriously, this was a big crossover event, and in the episode all four of these gentlemen were clearly revved up and excited to be podcasting together.

 
 
−

Bowen and Matt were both guests for the [[Brokeback Mountain]] episode of Blank Check. Bowen brought some good analysis of the atmosphere in which that movie was nominated for Oscars, and memories of how even progressive allies seemed to feel the need to joke and depoliticize the themes on display in the film. Clearly he is a great Connoisseur of Context and a wonderful fit for Blank Check.[[Category:Guests]]

+

Bowen and Matt were both guests for the [[Brokeback Mountain]] episode of Blank Check. Bowen brought some good analysis of the atmosphere in which that movie was nominated for Oscars, and memories of how even progressive allies seemed to feel the need to joke and depoliticize the themes on display in the film. Clearly he is a great Connoisseur of Context and a wonderful fit for Blank Check.

 
+

[[Category:Guests]]

 

[[Category:Podback Mountcast]]

 

[[Category:Podback Mountcast]]

 
+

{{DEFAULTSORT:Yang, Bowen}}

−

__NOTOC__

 
−

__NOEDITSECTION__

 
---
Revision as of 21:50, 17 August 2020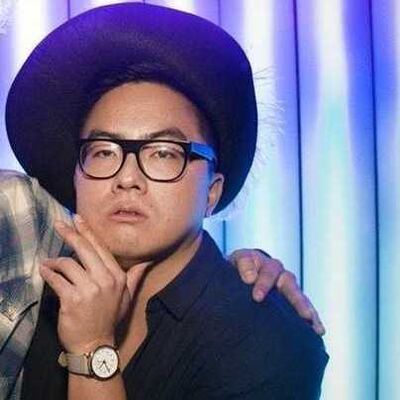 Bowen Yang (on Twitter @BowenYang) is an actor, stand-up comedian, writer, and podcaster based in Brooklyn, NY. His writing can be found at Vulture. Bowen has appeared in television shows such as "Broad City" and "The Outs," and has had work featured on CollegeHumor and the Onion News Network. He has also been a member of the Pop Roulette sketch comedy team and put on live shows like "Live on Broadgay" and "Drag Court." New for the 2018-19 television season, Bowen is a writer at "Saturday Night Live."
But most notably for Blank Check listeners, Bowen co-hosts the Las Culturistas podcast together with Matt Rogers. When Matt and Bowen appeared together on Blank Check as guests, truly it was a meeting of the titans - at least, titans in the world of rising-star New York-based comedy podcasts focusing on topics in pop-culture and media. But seriously, this was a big crossover event, and in the episode all four of these gentlemen were clearly revved up and excited to be podcasting together.
Bowen and Matt were both guests for the Brokeback Mountain episode of Blank Check. Bowen brought some good analysis of the atmosphere in which that movie was nominated for Oscars, and memories of how even progressive allies seemed to feel the need to joke and depoliticize the themes on display in the film. Clearly he is a great Connoisseur of Context and a wonderful fit for Blank Check.