I'll Do Anything: The Musical Cut is episode 158 and emergency bonus focusing on the bootleg musical cut of that movie, as part of the Podcast News miniseries covering the films of James L. Brooks. Posted 12 April 2018.
Summary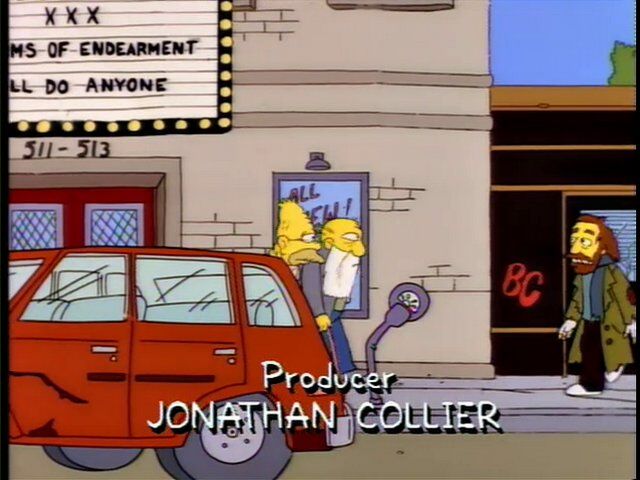 James L. Brooks had originally shot I'll Do Anything as a musical. But in the test screening it was so disastrous the studio insisted he cut all the musical sequences out and reshoot new scenes to fill it in. Having reviewed that theatrical cut, Griffin and David revisit this film with returning guest Esther Zuckerman and discuss the lost, coveted musical cut of I'll Do Anything in a special bonus episode. But what would the child of Albert Brooks and Julie Kavner sound like? Why does Griffin insist on singing the horrid song "You Are The Best?" Is this episode haunted? Together they go through all the musical numbers and try to decide if this version of the movie makes it any less worse.[1]
The first movie to get two episodes of Blank Check since Star Wars Episode VII: The Force Awakens (or arguably Titanic)! And it so deserves it. Thankfully Esther Zuckerman was able to come back to the Audioboom studios to talk about this second version.
Esther and Griffin and David wanted so very much for this version to be better than the hacked-up theatrical release, because in theory this should hew closer to what L. Brooks intended. Alas, it is worse.
And good lord it is longer, clocking in at a bloated 2:20+. More wedding-reception-band music! Less explanation of Julie Kavner's Liar Liar disease! More racism! Yeardley Smith!
Having different composers for all the songs is revealed to be a significant detriment to L. Brooks' conception of why a musical should exist. If a song is supposed to express heightened emotions that simply MUST be sung to give them the form they demand, then the songwriter needs to be part of the story development team that builds up those emotions, no? Instead these songs seem to be just plugged in - it doesn't speak well that the songs were able to be just lifted out for the theatrical version.
What is going on with Tracey Ullman? She got her start as a singer, has appeared in other musicals, is such a performative personality... and yet her musical number is terrible. And why is there this God and religion angle in several songs, even as their musical style is sort of like bad fuck-music?
There's no need for this episode to last an hour: Ben, cut that all out and replace it with Griffin saying "This movie is bad. Thank you all for listening."
And as always... thank you Producer Ben, for surviving the marathon recording sessions for Blank Check as they banked up episodes for the next several months while Griffin is working on The Tick. Take a well-deserved break from #TheTwoFriends.
Milestones and Ephemera
Credit to blankie Jake McKay for providing the bootleg for review purposes
Shoutout to Emily Yoshida's Night Call, cousin podcast to Blank Check and sharing a certain Pro-doer
Shoutout to Snooki's podcast It's Happening, also sharing a certain Pro-doer
Griffin's impressions of Albert Brooks, Julie Kavner, and their hypothetical if-they-mated offspring: pretty good
Griffin's impression of Pacino: a little rusty but definitely sharing a common ancestor with Kavner/Brooks/Nolte
Performance Review: Albert Brooks gets an A for effort.
Ben's Hot Take: James L. Brooks "deserves to be in prison for this movie!"
Quotes
ESTHER: What... who... who........ who are your guys?
References