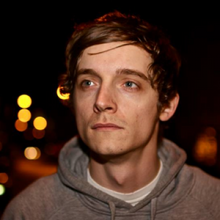 John Trowbridge is a comedian, producer writing comedy videos for Elle, Esquire, Harper's Bazaar, and HuffPost. He performs all around NYC but mainly at NIGHT LATE at UCB and INNER BEAUTY at Beauty Bar NYC. He has written and performed for CollegeHumor, Above Average, IFC, and Adult Swim's "THE JACK AND TRIUMPH SHOW!".
John was a guest for the Denim Invasion live show episode of Blank Check. He expressed confusion as to whether this was really a necessary part of Cameron Crowe's filmography to discuss. He has been on both a Lloyd team and a Maude team.
Community content is available under
CC-BY-SA
unless otherwise noted.