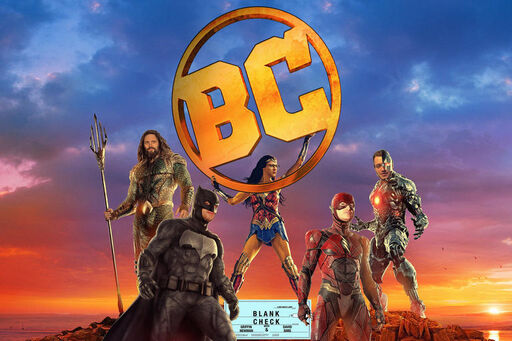 Justice League is an episode focusing on the movie of the same name, as part of the podcast's continuing coverage of the films of the DCEU. Posted 26 Nov 2017.
After the DC Extended Universe perked up in a big way with Wonder Woman, here we go with the followup. Marvel already did The Avengers, so here's the DC answer to that: a whole bunch of the best-known DC superheroes get together in a mega-budget movie. Unite the seven! Right everybody? Hashtag it!
But... what are the inherent challenges that this endeavor faced that The Avengers didn't? What were the challenges that DC maybe could have avoided or at least better contingency-planned for? And what were the challenges that arose unforeseen?
Points of discussion: monstrously huge budget. Family tragedy affects director/producer team mid-stream. Zack Snyder scenes vs. Joss Whedon scenes. The need to disappear Henry Cavill's mustache. The need to kind of introduce new characters rather than just put established characters together. Steppenwolf, of all things, is the villain. Weirdly, the CGI on land looks weightless but the CGI underwater does not. And speaking of CGI, look out, there's flubber aplenty.
This episode was sponsored by Casper mattresses. When the character of Detective Will Dormer from Insomnia stops by, looking for something to help him get some sleep, David comes to the rescue by telling him about Casper's deal for a nice discount. Available to Blankies too: Casper.com/check, promo code CHECK.
Newest member of the New York Film Critics Circle: David Sims
Lowest ratings of any USA Network show in ten years: Political Animals
Griffin's French language proficiency: transactional
Merchandise Spotlight!
Community content is available under
CC-BY-SA
unless otherwise noted.