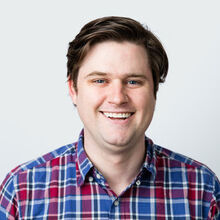 Matt Patches is a writer and journalist. Currently he is Entertainment Editor at Thrillist, and has also written for Grantland, Esquire.com, Vulture, The Hollywood Reporter, and The Guardian.
Matt is a co-host of the movie podcast Fighting in the War Room, together with Katey Rich, Dave Gonzales, and David Ehrlich. He can be found on Twitter, @misterpatches.
He was a guest on the Unbreakable episode of Blank Check.