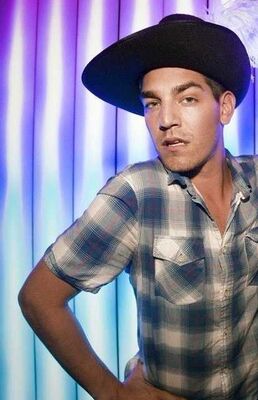 Matt Rogers (on Twitter @MattRogersTho) is a comedian, actor, writer, and podcaster based in New York City. His writing can be found at Vulture. Matt has been a member of several sketch comedy troupes including Hammerkatz and Pop Roulette, and currently is a regular performer at the UCB Theater New York and co-hosts "The GAYme Show" there.
But most notably for Blank Check listeners, Matt co-hosts the Las Culturistas podcast together with Bowen Yang. They are pop culture enthusiasts hosting a rising-star NYC-based podcast with a UCB background. Clearly this crossover event just had to happen sooner or later, and it finally did when Matt and Bowen appeared together on Blank Check as guests for the Brokeback Mountain episode. Matt calls the movie - even still, today, more than a decade later - a preeminent example of LGBT cinema, that somehow truly gets at so many of the visceral feelings and emotions and repressions of that experience, and makes it accessible.
And if you don't listen to their episode, it's ERASURE!