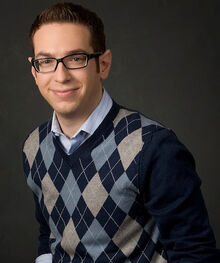 Matt Singer is the managing editor and film critic of the website ScreenCrush.com. He's been a frequent contributor to the television shows CBS This Morning Saturday and Ebert Presents At the Movies, and his writing has also appeared in print and online at The Village Voice, The Dissolve, and Indiewire.
Matt was a guest on the Planet of the Apes of Podward Scissorcast. He was a guest due to his fandom of the Planet of the Apes franchise and his affinity for sci-fi films in general. He discusses the many failures of the film as an engaging piece of film making and as an entry into the franchise. He also discusses his affinity to tie in menu items relating to blockbuster films at chain restaurants.
Community content is available under
CC-BY-SA
unless otherwise noted.