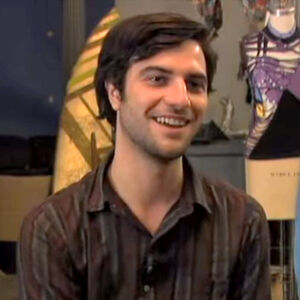 Ray Tintori is an American director and screenwriter based in New York City. He is also a founding member of the Court 13 filmmaking collective (Beasts of the Southern Wild). Ray has directed several short films including the Emmy-award winning documentary short "Follow My Lead: The Story of the NBA Finals 2016" (which featured a 360-degree VR experience via Oculus). In addition Ray has created and directed a number of music videos for bands like MGMT and The Killers.
Ray is a friend of Griffin's and has been a fan of Blank Check since the early days of the show, so he was very pleased to get the opportunity to appear on the podcast as a guest.
Ray was a guest on the Life of Pi episode of Podback Mountcast. His mother is Mary Cybulski, who is a friend of Ang Lee's and has been the script supervisor on a number of his films, so Ray has spent time on Ang Lee film sets and had insider knowledge about about the Life of Pi production & the director's process. He even said he pre-cleared information and anecdotes with his mother and with Ang before publicly sharing some of them on the show, out of respect for both Lee and his mother - very considerate and very insider. He also had a small role in Taking Woodstock.