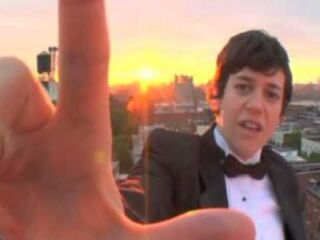 Rebecca Drysdale (@beckdrys on Twitter) is a writer and improviser with roots in New York City.
Becky has been a member of the Second City Chicago National Touring Company in addition to performing at UCB East and West, the Improv Olympic, and Boom Chicago in Amsterdam; she also taught at her own volunteer improv theater The Club in Los Angeles. In television, she wrote and co-produced for the full run of "Key & Peele" as well as writing for "The Big Gay Sketch Show" and "Baskets." Comedy writing seems to run in the family; her brother is comedy writer Eric Drysdale ("The Daily Show" and "The Colbert Report").
As a veteran of stages and classrooms at UCB - and a former summer camp counselor of one Griffin Newman - Becky has known Griffin for many years and they've talked about The Incredibles many a time; it is one of her favorite movies ever. So when it came time for Blank Check to do a Brad Bird miniseries Rebecca's name immediately came to mind as a guest possibility. With so much to say about it, and three huge Pixar fans on the mics with so many tangents to follow, The Incredibles episode of Blank Check was at the time of its recording the longest episode of the show to feature a guest. It clocks in at a hefty 2 hours 33 minutes, only topped by the guestless The Last Jedi episode by a mere seven minutes.
Community content is available under
CC-BY-SA
unless otherwise noted.